Overview
You can add users to your Edly site by using the bulk registration feature. This feature has been added to reduce the effort of the registration process. Edly introduced bulk registration feature in Edly Panel on March 2022.
Tip: Make sure you have logged in to the Edly Panel before proceeding with the article.
Go to the Edly panel
Open the Users page from the left side menu.
Click on the Add bulk users button.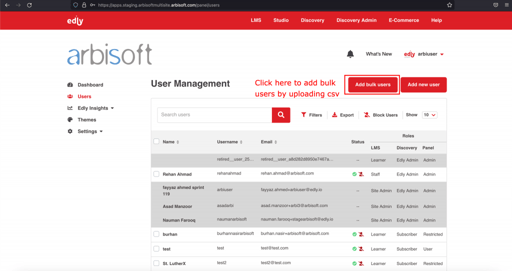 After clicking on the Add bulk users button, you will see a popup.
On this pop up, you will see a here hyperlinked button from where the user can download a sample CSV file having all the columns and fields enabled in the site's configurations.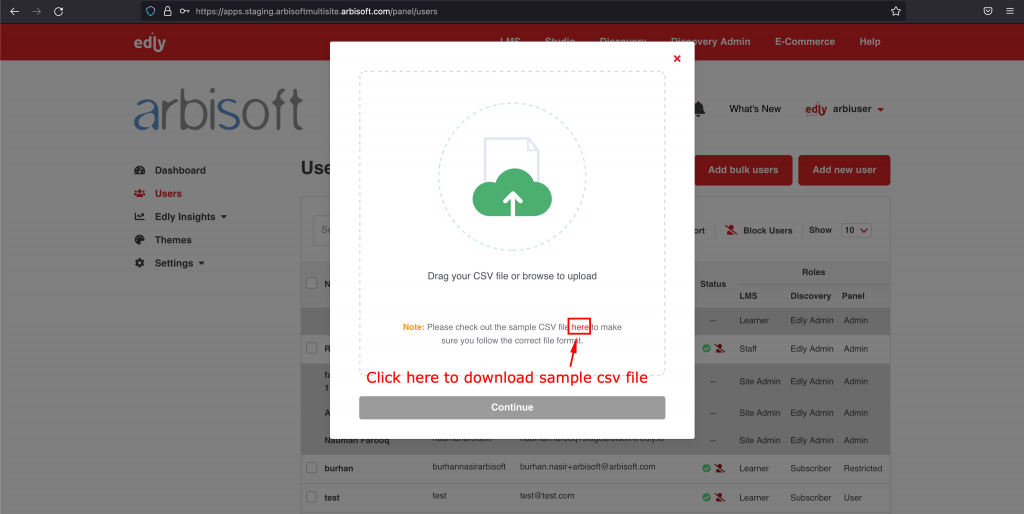 Let's take a look at a sample CSV file according to the site's configurations.

Edit the downloaded CSV file and replace all the values according to actual and valid entries. After editing this CSV file upload it by either dragging and dropping the file over the upload icon or clicking on the upload icon and then selecting the file.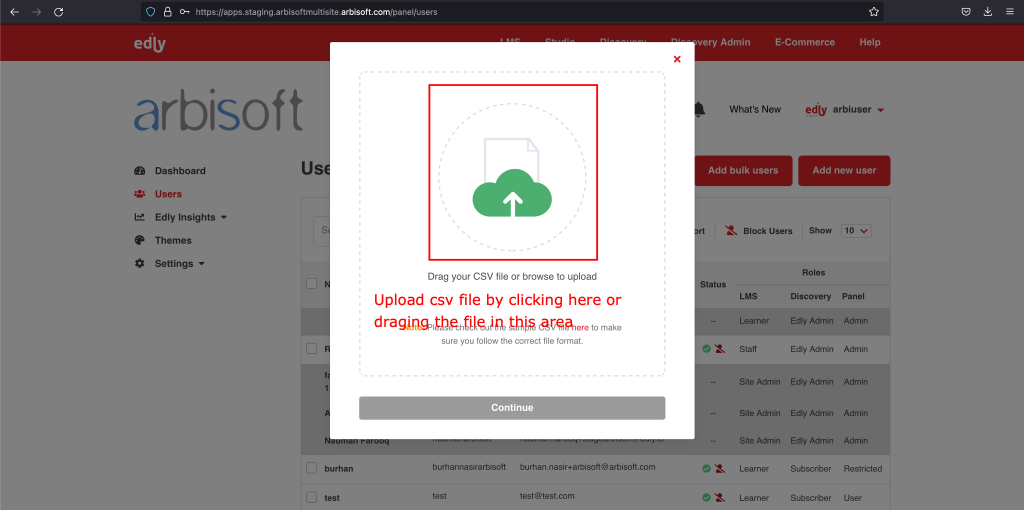 After uploading this file you will see that the Continue button is enabled.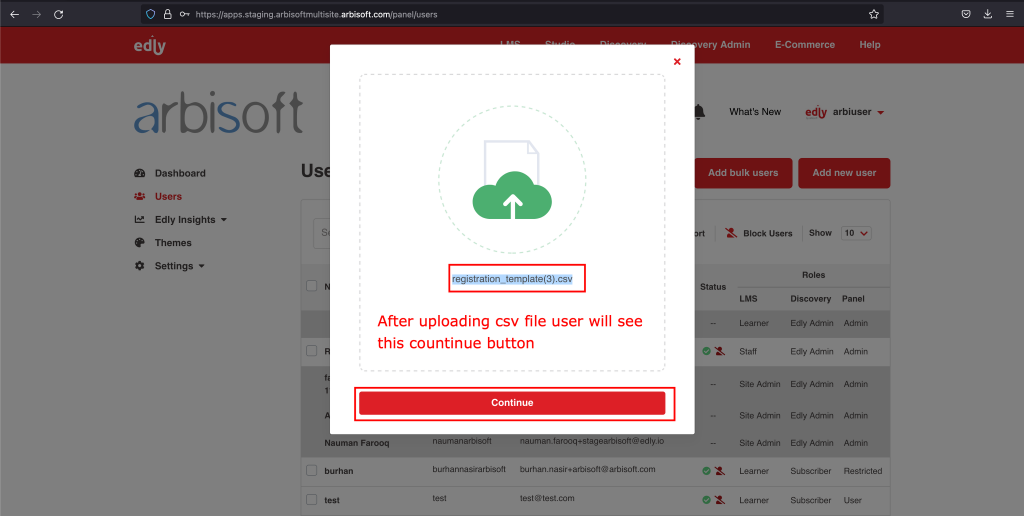 Click on Continue button in order to proceed further.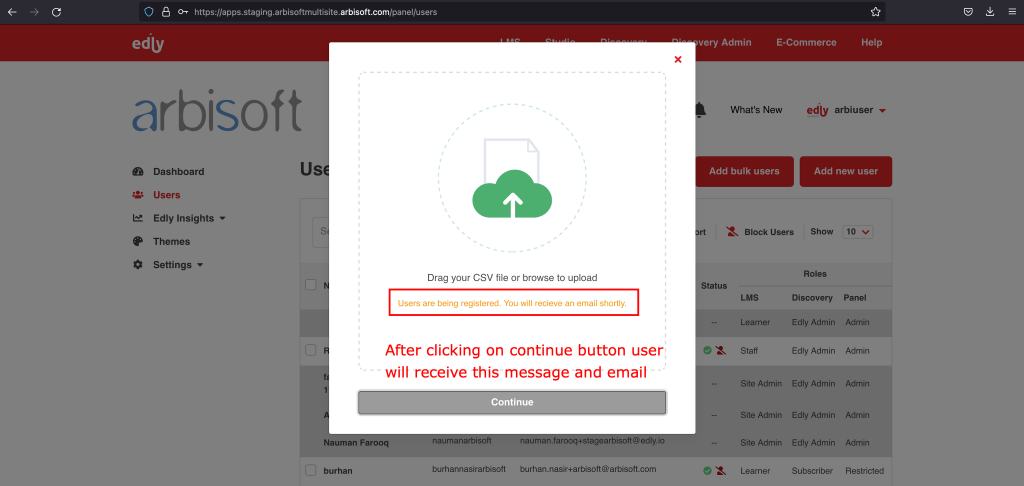 You will receive a success message and an email will also sent to you to confirm the registration status.

If the uploaded CSV has valid data then new users will also receive activate account emails.

In the email, you will receive the attached CSV file have the status of each user you added i.e if they were successfully added or not.