WordPress has amazing file upload capabilities whereas the file upload feature in Studio has a limited scope. In order to leverage the capabilities of WordPress when it comes to file uploads you can upload multimedia files to the Discovery Site and use them in your courses.
Hint
Make sure you have logged in to Studio and The Discovery Admin site before proceeding with the article. Once you are logged in, you can continue with the first step to upload files to the Discovery Site for use in Courses
Go to the Discovery Admin page.
Open the Media page from the left side menu.
Click on the Add New button next to Media Library.
Drag the multimedia file that you intent to use in your course into the area designated by the dashed line or by clicking the Select Files icon.

Once the file is uploaded it will show up in the media library

After clicking on the file you have uploaded, click on the "Copy URL to clipboard" button to copy the URL of the file you have uploaded to your clipboard.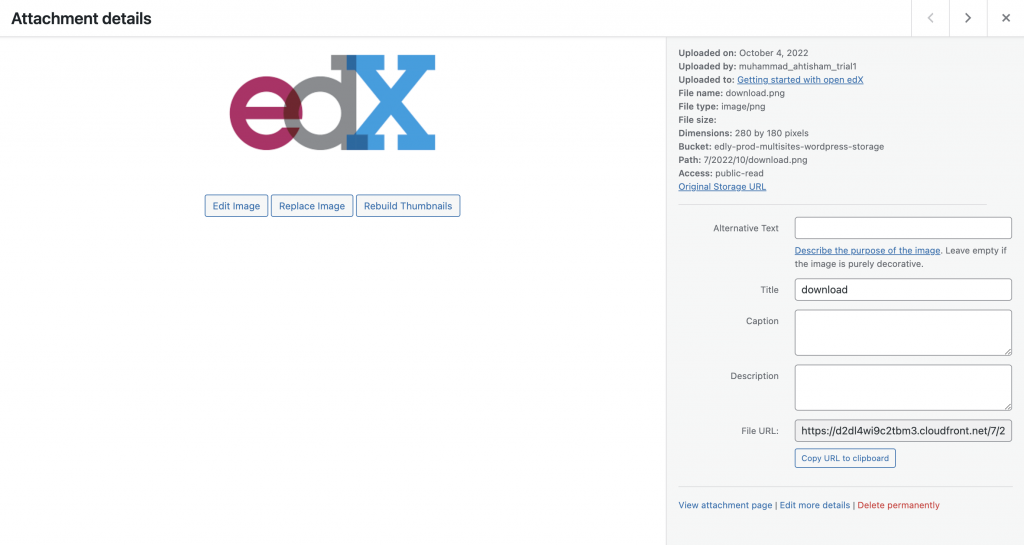 You can now use this URL to use the uploaded multimedia file anywhere within the course via Studio.