Settings sections in Edly Panel enables users to do different stuff i.e profile settings, settings billing and plans and invoice history.
Hint
Make sure you have logged in to the Edly Panel before proceeding with the article. Once you are logged in, you can continue with the first step to achieve the (Edly Panel Settings) goal.
General Settings
The General Settings page allows the user to manage their personal information like name, email, and profile image. The user can also generate a request to reset the password.
Account Settings allows you to update your Name, Year of Birth, Profile Image and more.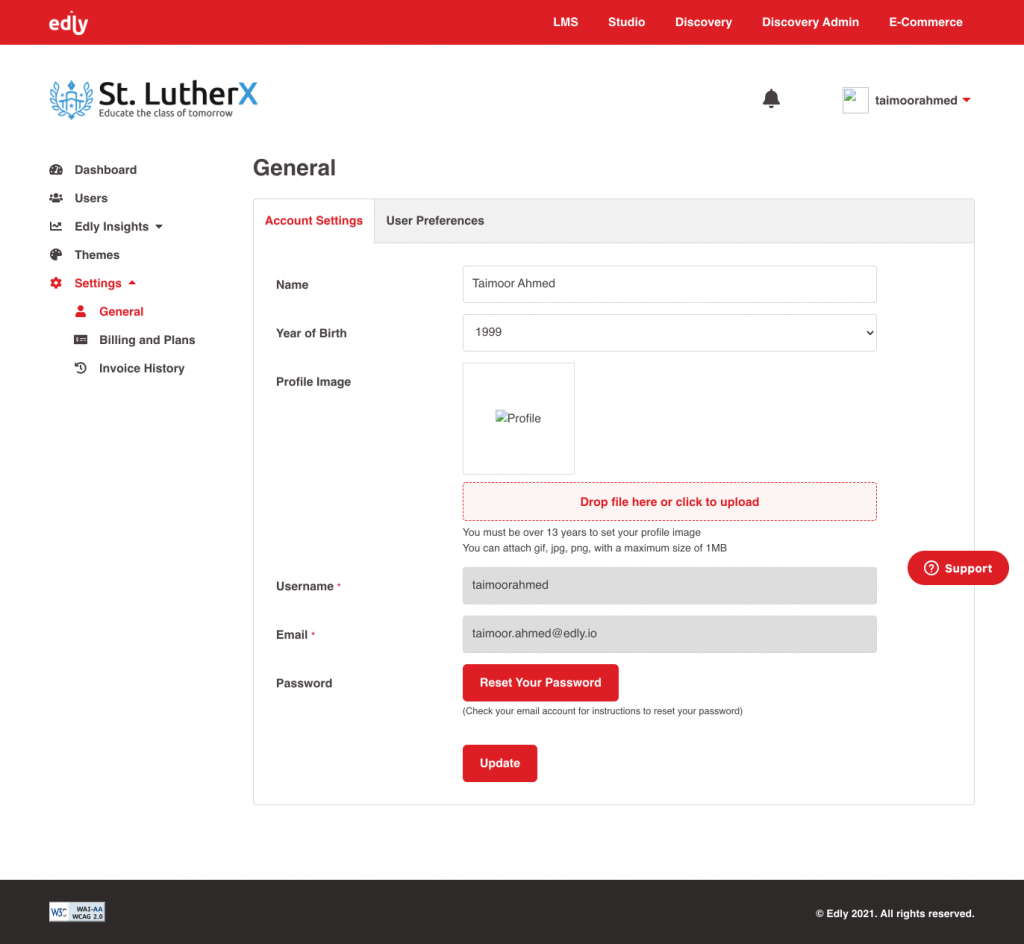 User Preferences settings allow the user to manage their country and time zone settings.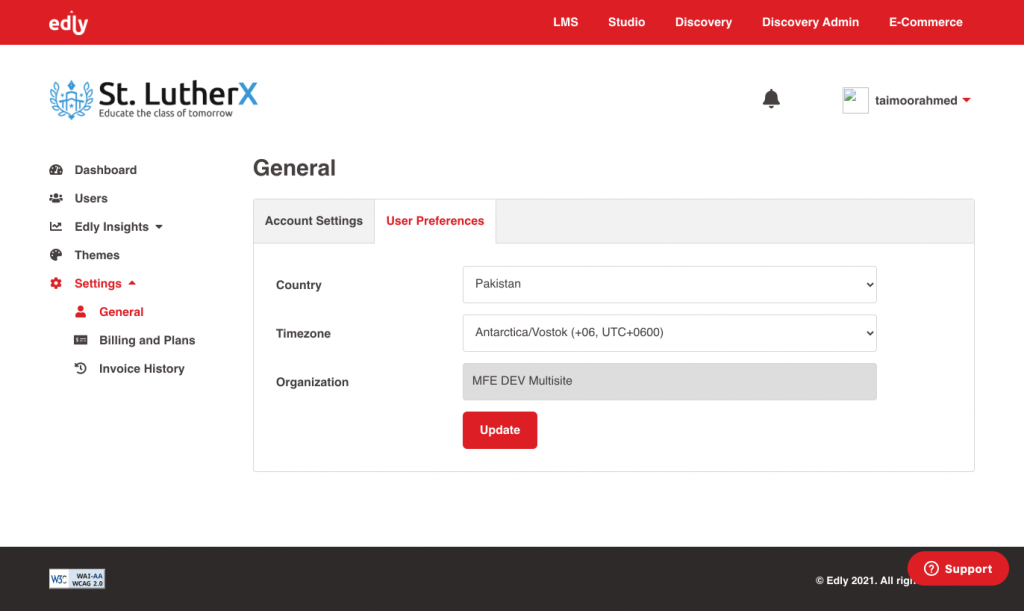 Billing and Plans
The Current Plan section provides the following information:
The current month's MAUs.
The current month's MAU tier is active for the site.
The last month's MAUs.
The last month's MAU tier is active for the site.
MAU tiers are available in the system.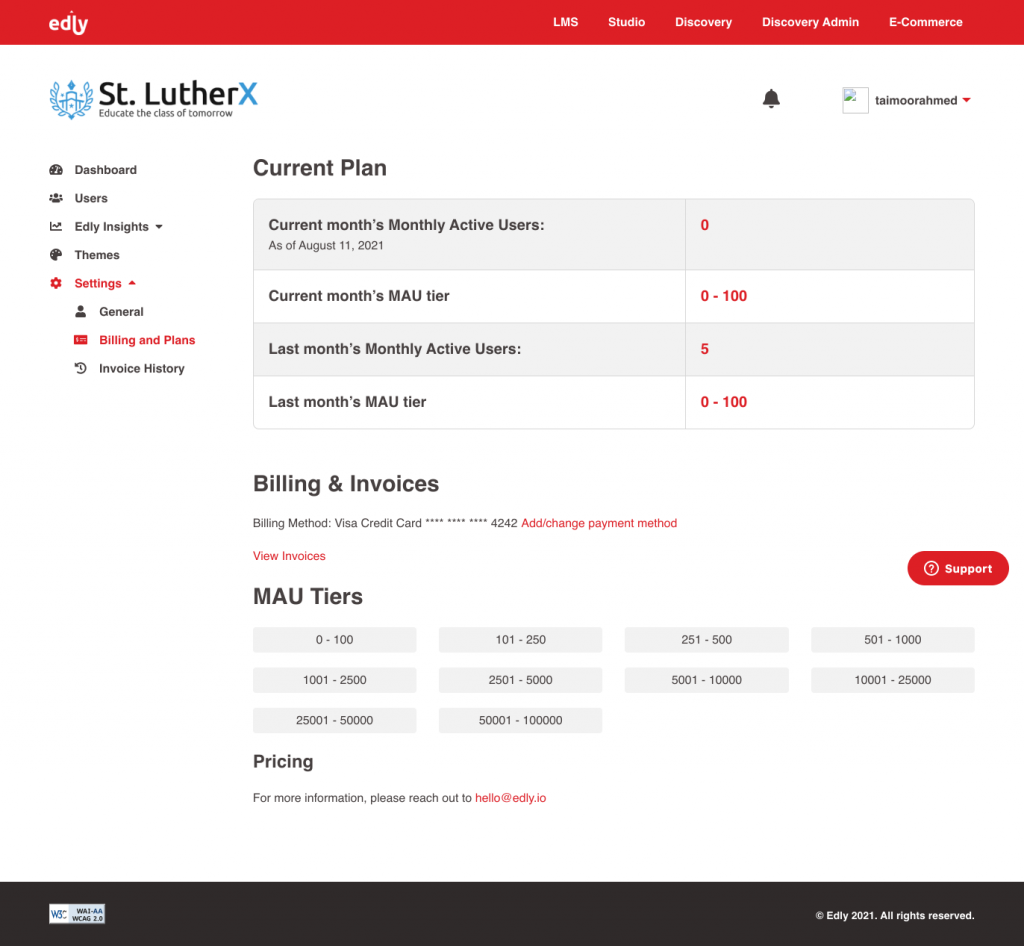 The Billing and Invoices section allows you to:
View card information.
Add payment method

Clicking on Add/Change payment method opens up a form to enter credit card details.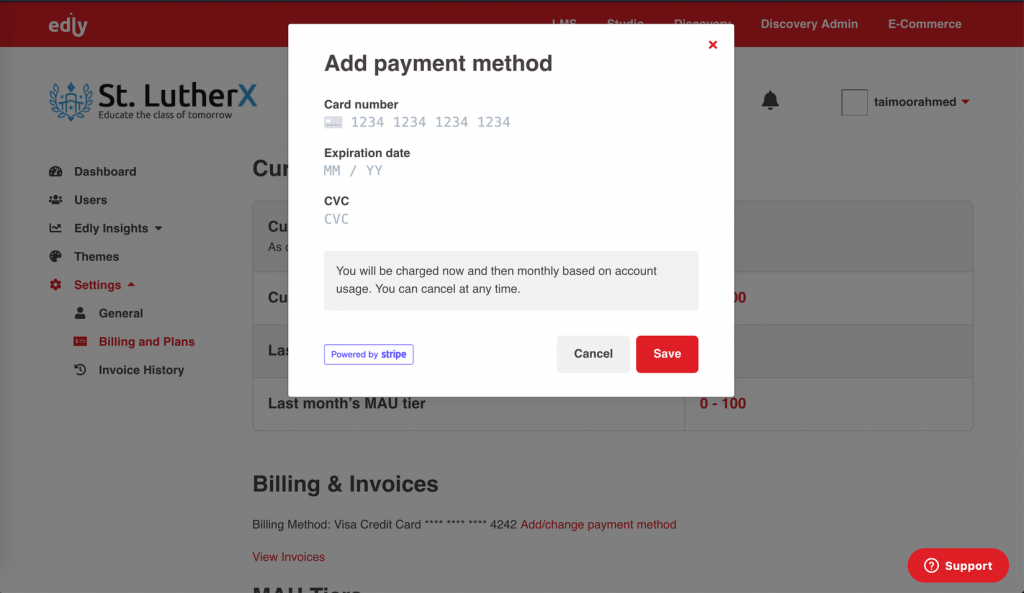 Invoice History
The invoice history page allows panel admins to view their stripe invoice history for Edly.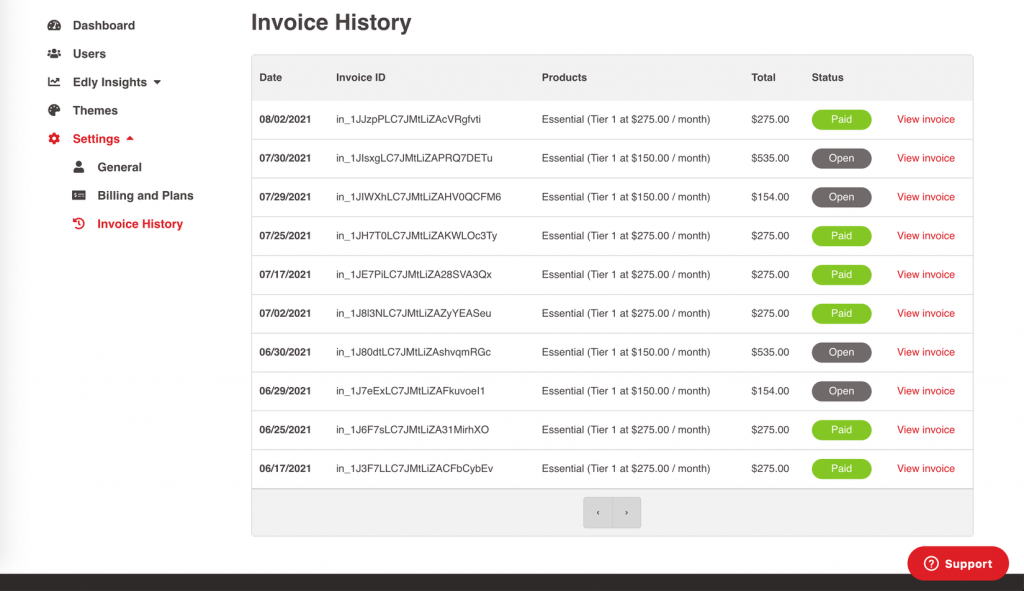 Users can click on View Invoice to find details for a specific invoice.